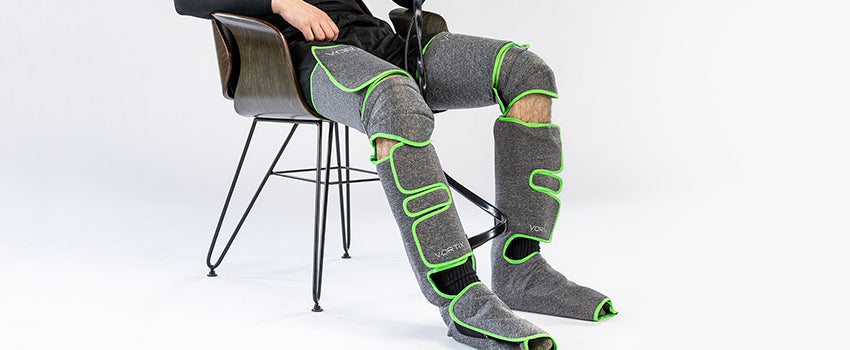 If you've been regularly tuning in to ESPN, then you've probably noticed them - athletes rocking in black or colorful sleeves around their legs that resemble part of women's legging. Everyone seems to be sporting one of these, from megastar soccer players like Ronaldo and Messi to Usain Bolt and Rafael Nadal. And these seem to be the latest must-have for pro runners. If you still don't know what they are, you're not the only one. These are
compression sleeves for legs.
Once only seen in the athletic circle, they are now widely used even among everyday runners and fitness buffs. You'll even find serious walkers on AirPods and Fitness+ sporting a leg compression sleeve on their way to grab a health drink. So, do compression sleeves for legs actually do anything? Or is it the new athleisure fashion apparel to explode in the scene? Here's what experts think.
"It can help with biomechanics," Dr. Gerardo Miranda-Comas, a sports medicine physician and assistant professor at the Icahn School of Medicine says. " I recommend it .... Compression helps recruit muscle adequately and gives you more synchronized movement."
That's just one of the countless benefits. There seems to be a number of benefits suggesting more people should use
compression sleeves for legs
in daily life.
Benefits Of Compression Sleeves For Legs
Improves Blood Circulation 
The main purpose of all compression wear is to improve blood flow. This is critical for peak performance in athletes. Improved blood flow can also help you recover faster when you're training hard. Compression sleeves for legs are valuable for those who run, and even for those who like to go out for a regular jog. The tight sleeves not only help recover from training injuries but can also prevent muscle trauma. 
Helps Loosen Sore Muscles
By relaxing your muscles and boosting blood flow, leg compression sleeves help lower muscle tightness and soreness. Loosening muscles can also aid in preventing future injury. Bandage-like firm support also alleviates the risk of joint injury.
Aids To Reduce Inflammation And Prevent Injury
Since these sleeves compress the areas they are covering, they can help reduce swelling caused by injury. Boosting local blood circulation in the muscles can also lead to improved blood circulation of the heart that can aid faster recovery. These are greatly beneficial for tendinitis, shin splints, and muscle cramps. Compression sleeves for legs do not replace your physician or medical care. They will not cure more serious injury but these sleeves can support the recovery process.
Effective In Managing Lymphoedema
Studies are now in place to see whether compression sleeves for legs can be effective for managing lymphoedema. Although there is very little data to draw a definite conclusion, compression may help.
Aids Overall Fitness, Performance And Recovery
However you see it, compression on your legs helps blood vessels work better. Your arteries transport more oxygen-rich blood, allowing your muscles to relax. The veins get a boost pushing blood back to your heart. More and more athletes including runners, basketball players, and triathletes, have started wearing
compression sleeves for legs
on their arms. The theory is that, during training or activity, improved blood flow prevents tissue damage. Beefed-up blood and lymph circulation will help them recover faster - they won't be as tight, sore, or bruised.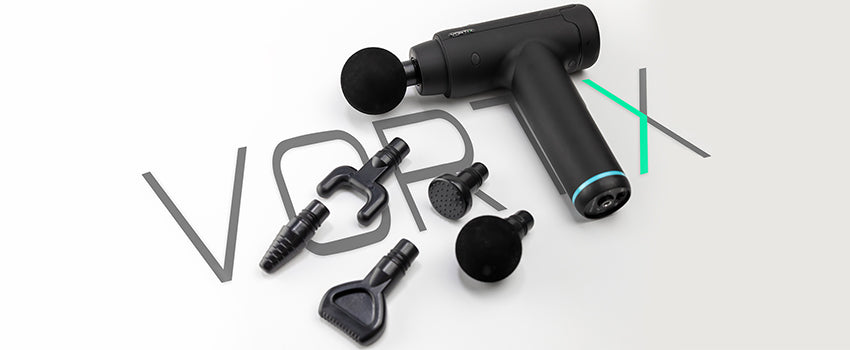 Using a gun massager is fast becoming the number one way to recover from tight and sore muscles. Since the importance of muscle recovery was laid down in bedrock in recent years, top athletes like ...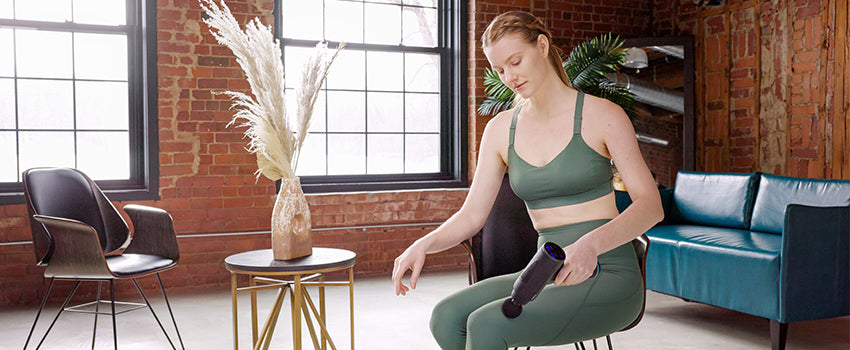 Gone are the days of Tae Bo and Jane Fonda fitness tapes. After two years of lockdowns, social di...
FDA
Approved
All Vortix Technology product are FDA approved and feature highest quality materials.
FREE
Shipping
If you are based in the United States and purchase from us, your order ships for free.
Satisfaction
Guaranteed
We strive to provide quality products and service, stress less with a 30-day money-back guarantee.