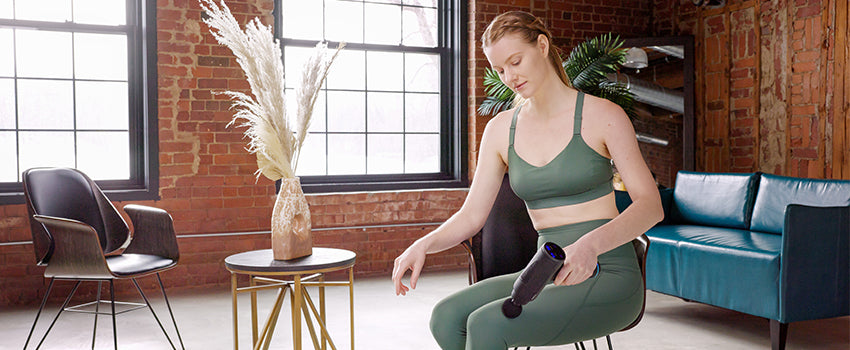 Hit hashtag #recovery and you'll be blasted with a feed of athletes enthusiastically pummelling their calves and thighs with massage guns for the sake of faster recovery. Recovery is the new name of the game. It's the magic bullet for greater speed, strength, endurance, and better living. Forget the mantra, no pain no gain. Think faster recovery, more effective training. And in comes leg massagers. These have been shown to ward off potential DOMS and even help unwind from stress.

There are two brands that have populated more gym kits and celebrity feeds than anything else. We'll take a look at these later. Leg massagers hardly look as welcoming as a sauna blanket. But they will reach deep into your tired muscles, loosen them, improve blood flow, and speed up recovery, so you can get back to your peak. In the day and age of wispy soft self-care and wellness, percussion massage is the ground version of tough love.
Leg Massagers Help Improve Blood Circulation.
Myth Or Fact?

Massage is not a modern trend. It's been around since time immemorial. Athletes and physios have been using various forms of massage to enhance performance and boost recovery for years. All celebrity athletes you know of, have used regular massage of some sort. And why? Because massage is proven to improve blood circulation. This is not a myth or speculation. Better blood circulation is a proven benefit of leg massage. There are two primary types of circulation in the human body - blood circulation and lymph circulation. Poor circulation after hard physical training can result in swelling, inflammation, tightness, tension, and pain. Leg massagers like the massage gun help can improve circulation when vibration and friction are created between the skin and the massage head. This can aid faster healing, and lower pain and swelling.

If you're considering pre or post-workout massage with a massage gun, then invest in a high-quality device. A quality leg massager will help prime your muscles before a high-intensity session. It'll also aid ward off the potential DOMS after the workout. Celeb fitness Coach Kozak says, "If you're trying to decrease muscle soreness after exercise, it's best to use your massage gun immediately after your workout to help reduce lactic acid and toxin buildup in your muscles,". He adds "A quick application again the next day will increase blood flow, bringing oxygen to your muscles while loosening hardened fascia".
What Are The Best Leg Massagers To Improve Blood Circulation
A mind-blowing number of massage guns have populated the market due to their popularity with athletes and fitness buffs. Among these countless leg massagers, there are only 2 you can buy with complete peace of mind.

Vortix Melo Massager is the best overall choice for most with a reasonable price tag (still not cheap) of $199. At under two hundred bucks, this is the top choice for all fitness and wellness enthusiasts. This is a well-made, high-quality massage gun that's popular even with NBA and NFL players.

If you're aiming to wrestle with elite athletes, and happy to invest $699, then you might want to consider Theragun Pro gun massager. It's hard to argue against a device that's used by world-class players like Cristiano Ronaldo.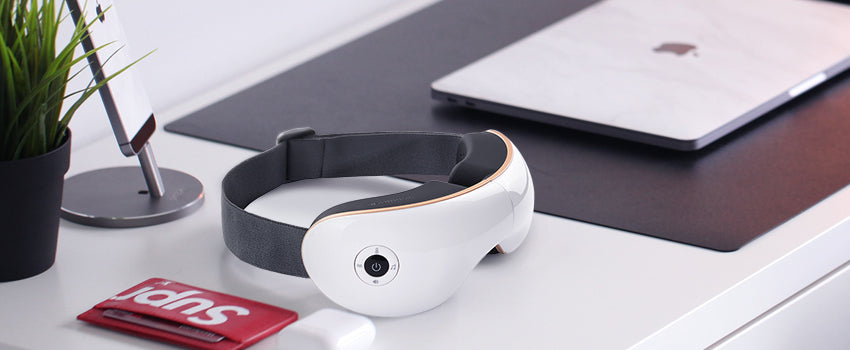 In 2021 the line between digital wellbeing and real-world fitness is no more than hypothetical. The marker that divided fitness from digital experience is just about non-existent. The two have merg...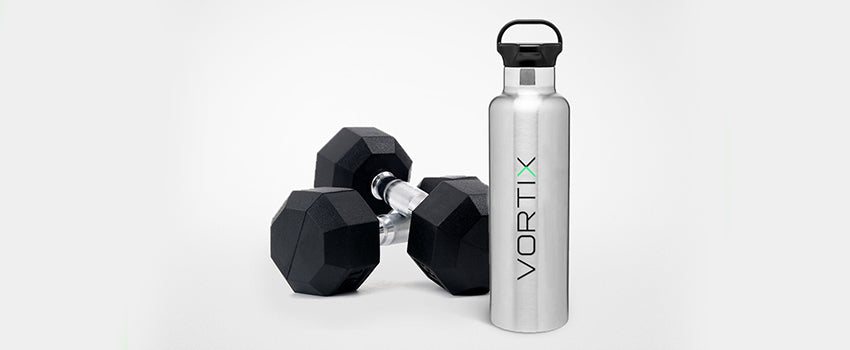 Many of us are taught "no pain, no gain" - that if we don't sweat it out hard enough, we won't ge...
FDA
Approved
All Vortix Technology product are FDA approved and feature highest quality materials.
FREE
Shipping
If you are based in the United States and purchase from us, your order ships for free.
Satisfaction
Guaranteed
We strive to provide quality products and service, stress less with a 30-day money-back guarantee.