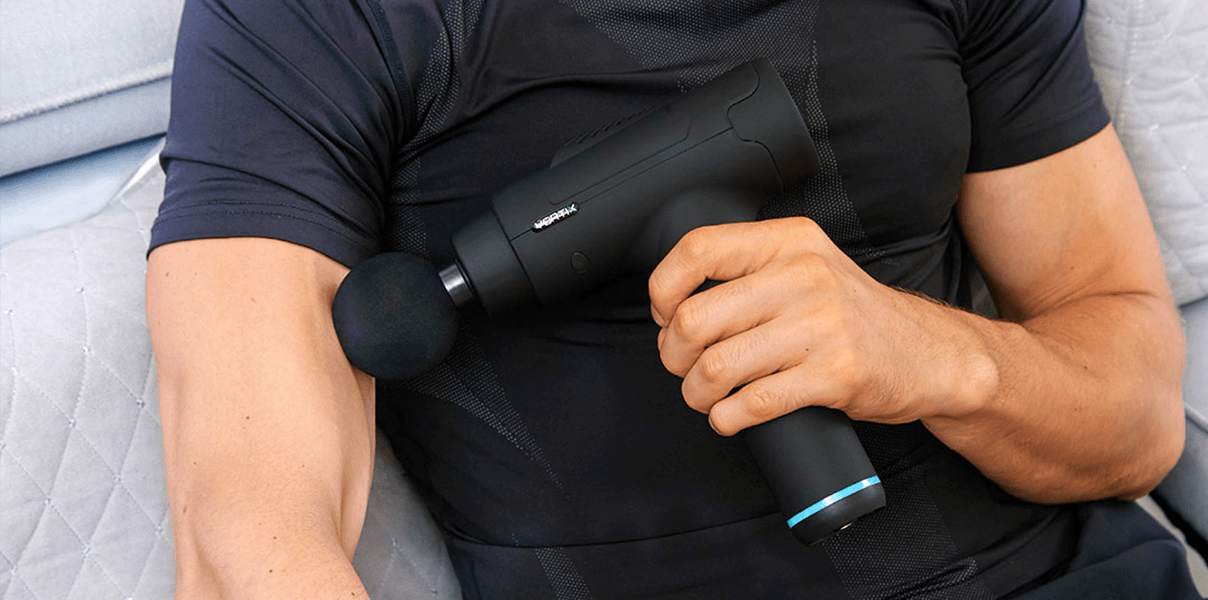 Muscle recovery and rehab have shot to a new level in recent years as a vital part of training regimes for athletes, fitness fans, and wellness enthusiasts alike. The reason? It can help destress tight muscles, relieve chronic muscle pain, and lower anxiety. And one tool that has shot to fame for effective muscle rehab is the percussion therapy
gun massager
.
It works like a deep tissue massage to relieve tension from the deepest layers of body muscles and connective tissues. During the lockdown in 2020 many pro athletes reportedly took on the gun massager when all physical massage therapy sessions were impossible. It was the perfect time for fitness buffs to invest in a
gun massager
. However, many were not quite familiar with the product and how it worked. If you're new to gun massagers, this will tell you all you need to know.
Two companies that shot to the front of the gun massage race are
Therabody
(a.k.a. the owner of Theragun) and
Vortix
. Both brands have gone beyond just percussion gun massage and evolved into complete muscle recovery names with a full line of products from
eye massagers
to
sauna blankets
to pro-grade
mini massagers
.
How Do Massage Guns Work?
These percussion therapy devices work by applying measured force to muscles and fascia to release the knots and encourage blood flow to tense and sore areas. The vibration massage can reach deep into soft tissue for maximum recovery. Vortix devices, for instance, can reach deeper into your muscles than most other gun massagers.
To get the maximum benefit from your gun massage, it's best you learn how to use it properly. Improper use will not be as effective and can even lead to muscle injury. Here are some useful pointers on using your massage gun.
Using a Massage Gun Before Workouts
The gun massager is not just the best method of recovering from a hard-hitting workout — but it's great for warming up, too. A pre-workout massage gun percussion session can assist in warming up by increasing blood flow to the muscles that'll engage during your workout. It can also maximize your range of motion before working out.
Dedicate 1 to 2 minutes massaging those muscle groups you plan to exercise directly. Additionally, do another 30 seconds on supporting muscle groups.
For example, when you're planning a leg workout, you should try this massage gun routine:
60 seconds on each quad
60 seconds on each hamstring
30 seconds on the lower back
30 seconds on each calf
Know Your Gun Massager Heads
Before you start using your massage gun, get familiar with your massage heads - know what does what.
Big Round Head
This one is mainly used for large muscle groups like the glutes, hamstrings, and quads. It applies vibration over a larger surface area, making it possible to work on larger muscle groups all at once.
Small Round Head
This is great for use on both large and small muscle groups. This is the one you might use the most and is usually the go-to attachment for everyday muscle recovery.
Flat Head
The flat head is perfect for shoulder blades and IT bands. It's also ideal for full-body massage and relaxation.
Bullet Head
This is used for targeted muscle treatment, hands, and feet. It's great for trigger point massage but should be used in moderation and no longer than 15 seconds per muscle area.
Spinal head
This is most effective for trigger points and the lower back. You can apply it on either side of the spine, but avoid using it directly on bones.
Pneumatic Head
This is generally used for muscle areas that are tender. This can be great for a full-body massage.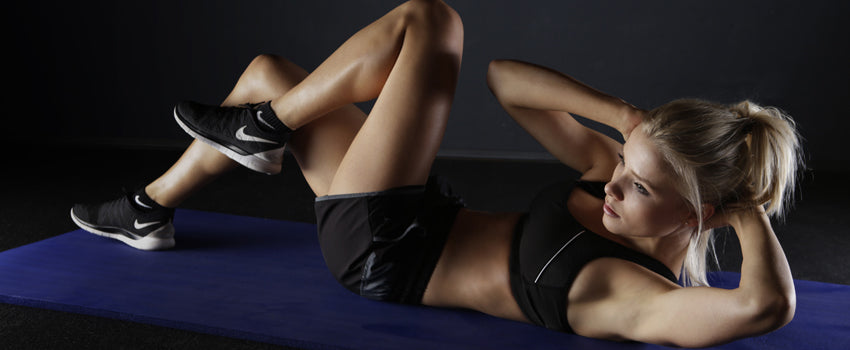 If there's one thing that fitness coaches love to sweep under the rug, it's simple healthy habits that don't require a fancy gym membership or a state-of-the-art interactive home-gym subscription. ...
Do you ever feel like your energy is drained to the last few notches by midday and you need a qui...
FDA
Approved
All Vortix Technology product are FDA approved and feature highest quality materials.
FREE
Shipping
If you are based in the United States and purchase from us, your order ships for free.
Satisfaction
Guaranteed
We strive to provide quality products and service, stress less with a 30-day money-back guarantee.