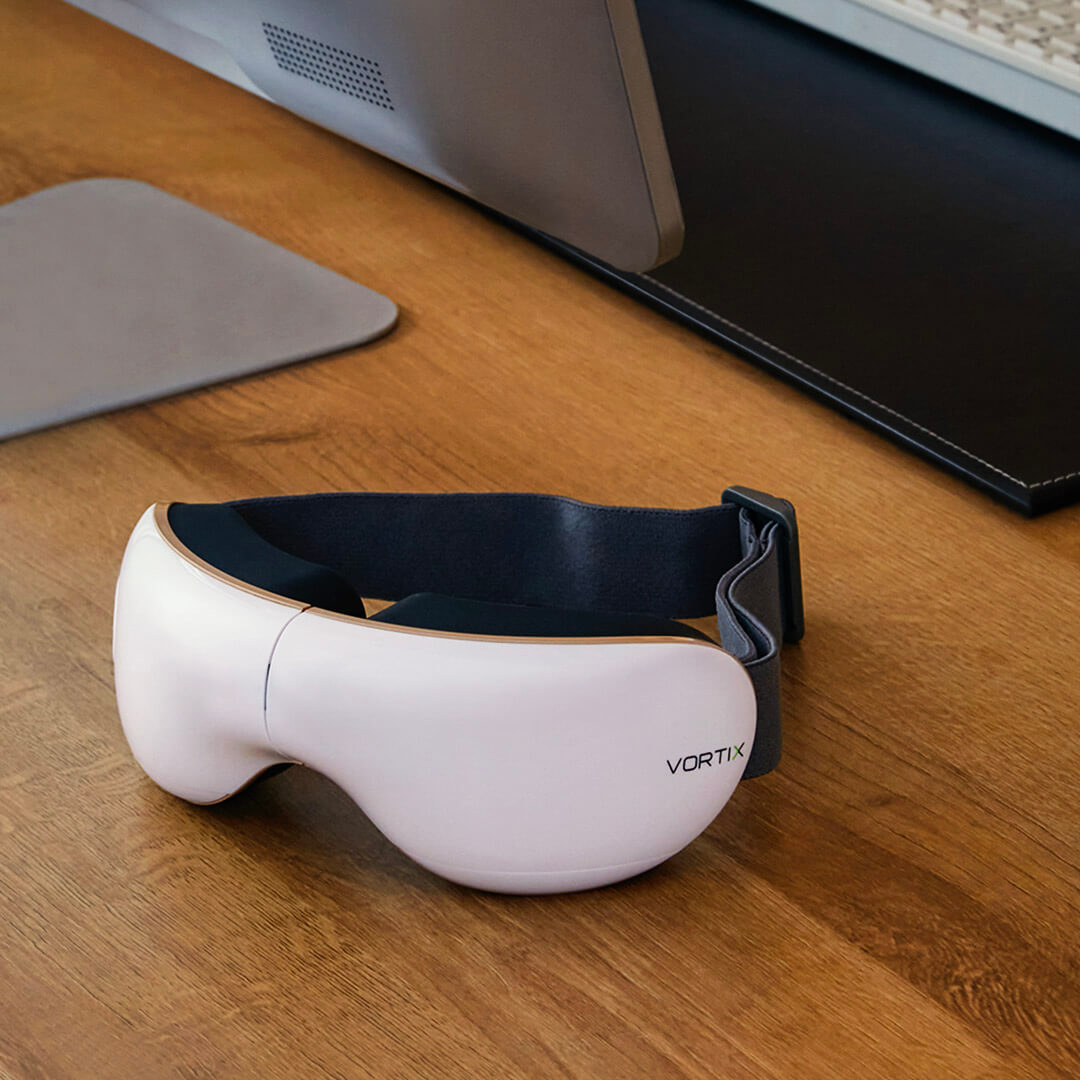 What's the newest and most sensational beauty craze that's making waves across the internet? Hint: Hollywood loves it and women are catching up to it. It's not the new bio youth serum. And it's not Milk Makeup Hydro Grip eye primer either. In fact, it's not even new. It's a massage therapy that dates back thousands of years. If you haven't guessed it by now - it's the new queen of holistic beauty and wellness - Shiatsu massage.
Shiatsu massage is an ancient Japanese bodywork. Its name comes from — "shi" (finger) and "atsu" (pressure). Hence it's also referred to as a form of acupressure. In the west, we're just catching up and discovering the remarkable benefits that of this age-old therapeutic massage that is now touted as the new 'elixir of youth'.
What makes Shiatsu Massage Unique?                                                                            
Shiatsu is about using fingers, thumbs, and palms to knead different areas of the body and help recondition them. There are strong claims that shiatsu massage can actually reset, your body back to its original youthful state. A systematic flow of pressure on acupuncture points helps improve blood flow and brings deep muscle and tissue relaxation. Pressure applied to points on the body boosts energy flow and corrects disharmonies throughout the body. On top of being a deeply relaxing experience, Shiatsu can contribute to our overall health and wellbeing.
Japan's Ministry of Health explains
that Shiatsu is "a form of manipulation by thumbs, fingers, and palms without the use of instruments, mechanical or otherwise, to apply pressure to the human skin to correct internal malfunctions, promote and maintain health, and treat specific diseases. The techniques used in shiatsu include stretching, holding, and most commonly, leaning body weight into various points along key channels." Shiatsu helps balance our automatic nervous network and stimulates the lymphatic, circulatory, and hormonal systems. It can treat and recondition a variety of ailments starting from red puffy eyes, eye bags, wrinkles to joint problems, sprains, arthritis, sciatica, chronic neck and back pain, sinusitis, and bronchitis.
At-Home Shiatsu Eye Massager                                                                                       
Of all shiatsu massagers, the
eye massager
is the one to get first. Your eyes take a constant beating from white lights all day and as a result, you have red, dry, irritable eyes. Neglecting eyes can also result in early wrinkles, puffy eyes, and eye bags. On top, fatigue and stress sink deeply on the delicate skin around your eyes causing early signs of aging.
A quality
shiatsu massager
for eyes is a great way to give your lenses the love and care they need. The current leading eye massager from Vortix is a must-have beauty tech for eyes. It can help diminish those dark circles, eye bags, and fine lines that add unwanted years to your appearance. You need no skills, and it's simple to use. Just find a quiet place where you won't be disturbed for 10-20 minutes. Turn off all distractions and put on your eye massager. And relax.
The Vortix Eye Massager v2.0
will use a gentle air pressure system combined with heated massaging technology to relax the ciliary muscles of your eyes. This is the best at-home shiatsu massager money can buy. Soothe your eye fatigue with a therapeutic spa experience. and experience sleeping like a baby. And a more youthful look and feel.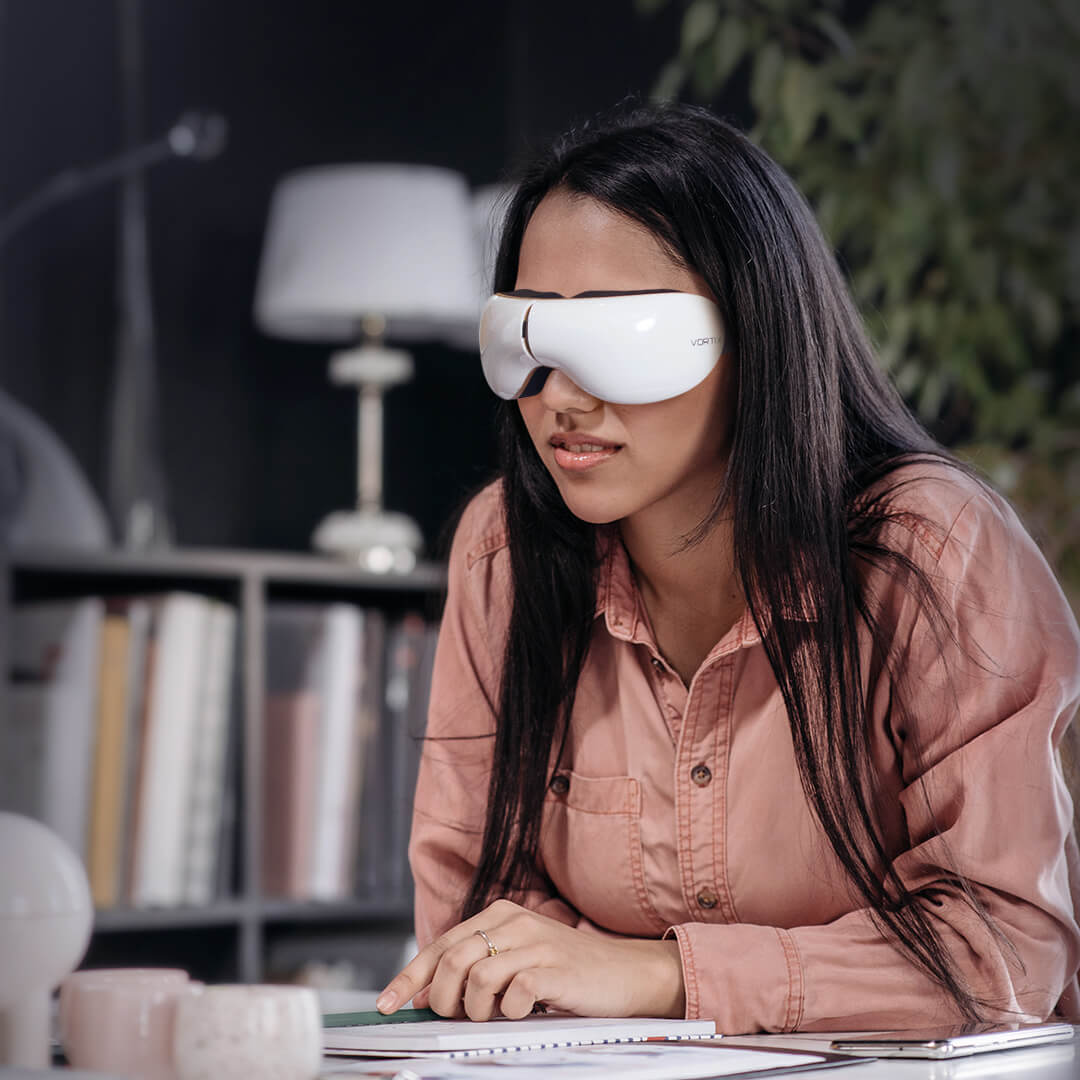 Ever since the lockdown, my Insta feed has been inundated with facial wellness and tools. One day I see someone doing a gua sha for a beautiful lymphatic massage and the next day a wellness beauty ...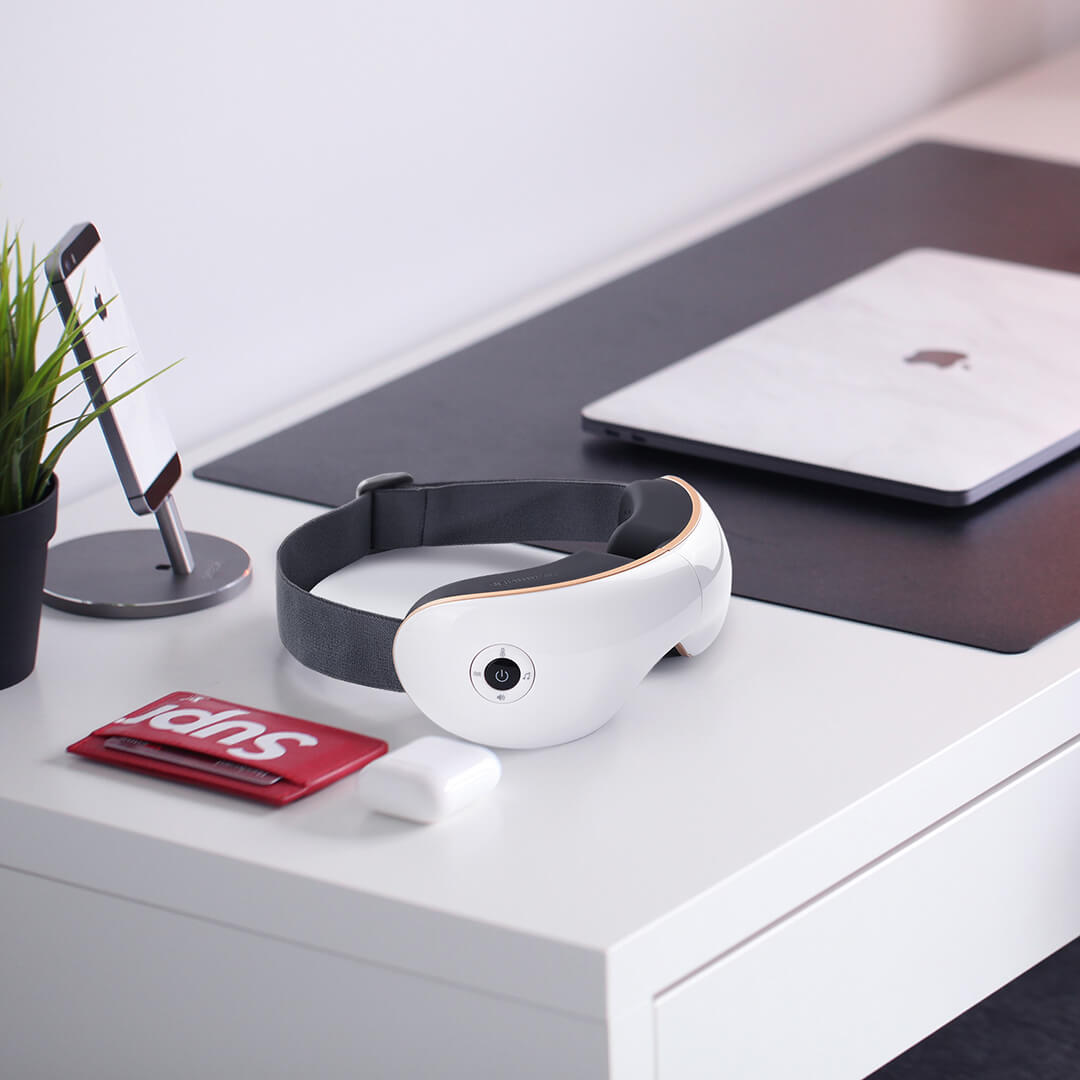 We hear you, You are breaking your sweat 5 days a week, introduced a protein-rich diet to support...
FDA
Approved
All Vortix Technology product are FDA approved and feature highest quality materials.
FREE
Shipping
If you are based in the United States and purchase from us, your order ships for free.
Satisfaction
Guaranteed
We strive to provide quality products and service, stress less with a 30-day money-back guarantee.