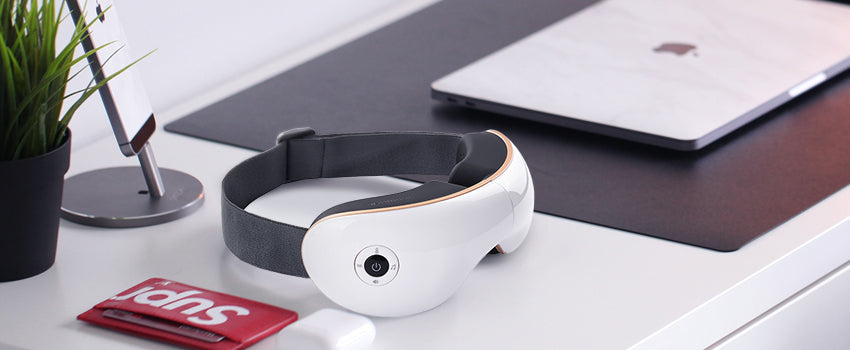 Do you find yourself searching for 'sleep music' or 'sleep hypnosis' at 3 a.m. in the morning? Even if you don't feel it, built-up stress can make you struggle to nod off. And searching for sleep meditation, MBSR, and music in the early hours are becoming surprisingly common. This is an alarming trend. Basically, we live in a sleep-deprived society. We talk about the importance of shut-eye, we know we need 7-8 hours and yet many are hard-pressed to get 4 or 5 hours hours of sleep. The result? Let's not even go there. We like to keep our content positive. But let's say lack of sleep can lead to stress, lowered immune system, and early aging.
X Tricks To Fall Asleep Quicker And Sleep Better
Sleep lack is no longer considered a sign of productivity. When you get less rest you're less productive. Forget how you saw the super-women of Hollywood work sleepless nights to fight their way through to the top. It didn't happen. All successful top hierarchy men and women know that physical and mental fitness is the key to success. And that rest and recovery are an essential part of it. If you want to impress your boss, no longer mention sleepless nights. The last thing she needs is you at fifty percent.
Here's how you can vastly improve your sleep and feel great all day.
Unwind & Destress Before Bed
Disconnect yourself from all todos and social media responsibilities. Mentally prepare for a good couple of hours before you go to bed. There are a few things you can do to signal your brain that it's time to unwind and relax.
Dim the lights. Turn off all the bright glaring lights. Bright lights keep your brain alert. Low warm light will help soften your nerves and get you ready for sleep. 
Consider having a soothing bath. This can help lull your senses and help you relax before bed. 
Turn off all devices. If you don't feel secure having your phone switched off, then ignore all but SOS calls. 
Soothe Your Tired Eyes
Here's the witchcraft part I mentioned :). Use an
eye massager
to give your tired eyes 5-10 minutes of massage. White light (from phones and laptops) is a leading cause of eye stress and insomnia. A gentle
shiatsu-style eye massage
with relaxing music can not only help lull you to sleep, but also address those dark circles and eye bags. Use a quality
eye massager
that's approved by the FDA. The Vortix eye massager uses warm air pressure to massage the acupuncture points around your eyes. This itself can soothe you to a deep slumber. Also, it's a good idea to use these eye massagers when feeling stressed at work.
Set Up A Bedtime Routine
It's not just for kids. Having a set bedtime routine is essential for grownups too. And this is where we've fallen apart. Not having a disciplined evening routine before bed means you are disrupting your body clock. It has no idea when to shut off and soothe the nerves. It's an internal clock that needs to know when to dim the lights inside and get ready for sleep. So, instead of giving your pillow a lavender spritz, make sure you go to bed at a set time. And next, a soothing lavender wisp can be part of your bedtime routine.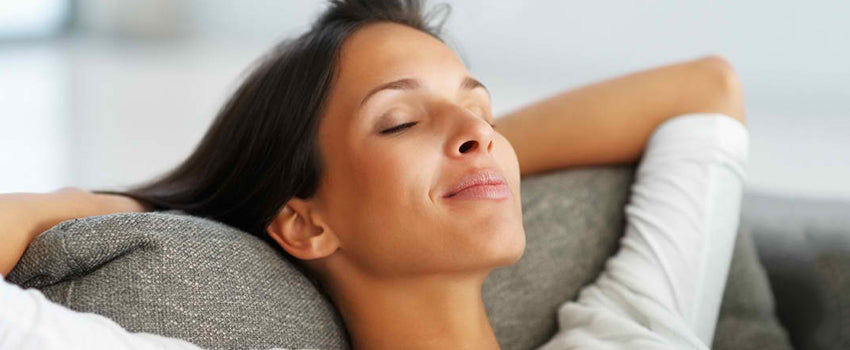 Few among us will doubt that the pandemic has been the biggest stressor for all of us, for all kinds of reasons. It is a little surprise to hear people from all walks of life, men and women of all ...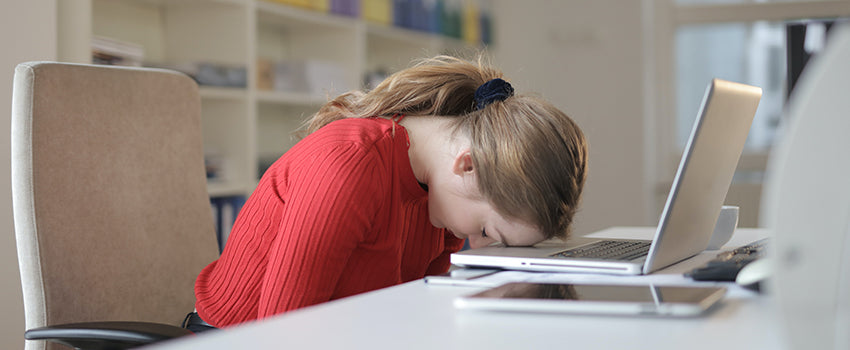 Feeling flat, shoulders dropping, energy drained, struggling to keep eyes open, legs heavy like s...
FDA
Approved
All Vortix Technology product are FDA approved and feature highest quality materials.
FREE
Shipping
If you are based in the United States and purchase from us, your order ships for free.
Satisfaction
Guaranteed
We strive to provide quality products and service, stress less with a 30-day money-back guarantee.