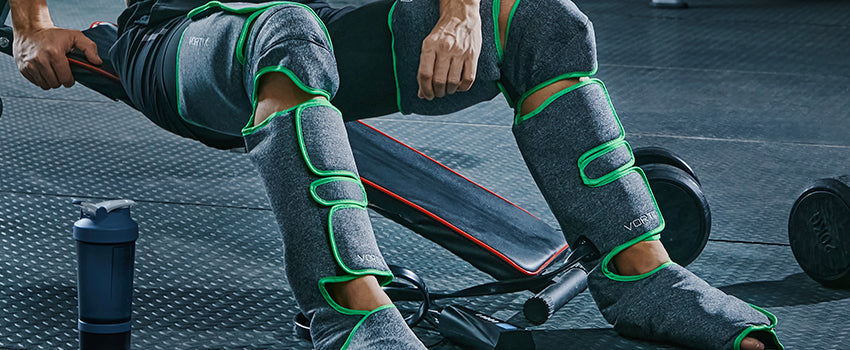 Gone are the days of Tae Bo and Jane Fonda fitness tapes. After two years of lockdowns, social distancing, shuttered gyms, and restricted access, more and more home basements are being converted into home-gyms. This is not a fad. Neither is it a temporary answer to the pandemic. Interactive workout from home is a real thing that's gaining momentum. It's the future of fitness.
Does the sound of kitting out a whole gym at home unsettle you? Relax. You don't need to take out another loan to convert your living room into a home gym. You can start crushing it at home for less than a few hundred bucks.
Getting Started
Whether you're on a tight budget or happy to unleash your bank account on a home gym, your first step is to get started with what you already have. Often, many of us neglect the tools that are already lying around. Household tools and items can make great workout props.
Towel -
Towels are hot props for working out at home, and not just for keeping dry. It's great for working on your core and can be used for stretching and settling into several yoga poses. Grab a couple of towels (any size) and place one under each foot. Next, take a plank position and draw your knees to your chest. Move into a pike position to go harder.
Empty Bottles And Bags -
Before you send those empty water bottles for recycling next time, save a few and fill them with sand or dirt. Pack these babies tightly and you have a pair of dumbbells. Rocks or bags filled with dirt, sand, or books can also serve as weights to be used for unilateral exercises which are performed with one side of the body at a time.
These are just a few. You can use a host of household items as workout props. Try an elevated surface like a bench or a couch. You can do numerous workouts like split squat lunges, push-ups with feet on the couch, tricep dips and so much more.
Also, count in everyday items like pillows and bags of flour (you heard it right). Try squat reps while holding a bag of flour to your chest.
Equipment To Buy
So, what's the best equipment to buy for sweating it out at home?
"The best piece of equipment is the one you'll actually use"
Yoga Mat -
You're going to need this, no matter if you're working on abs or legs. At $15, this is a no-brainer. Not only will it make the hard floor bearable, but it will also mark a designated space for working out. Take it outdoors for sweating it out on the beach.
Resistance Bands -
These come at a bargain on Amazon and you can get one for as little as $6. They're great for adding extra resistance to lower body workouts. You can use these to take your glute workout to the next level. Try side squats, glute bridges, or clamshells with a band.
Kettlebells - It's the most versatile equipment that's great for working muscles, strength training, and a good cardiac workout. And it'll only set you back $25.
Mini Massage Gun - You're going to need this for rest and recovery. Also, this is great for loosening muscles before a workout. For anyone serious about fitness, a massage gun is a must. You can get a
pro-grade gun massager
for less than $150.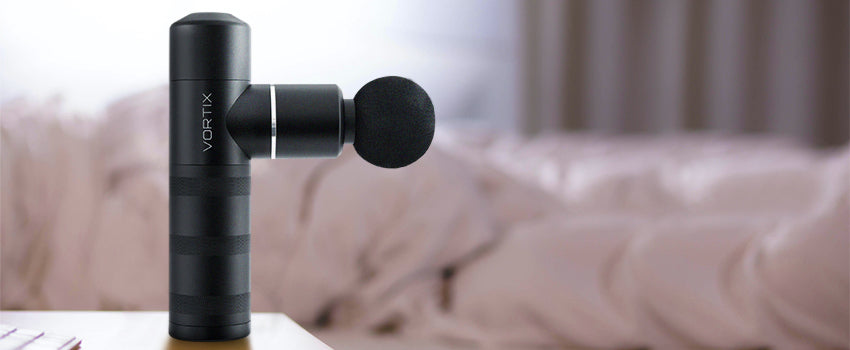 Choosing a gift is hard enough, and choosing something that'll keep him jack in his 40s and 50s is ultra-hard. Fear not. We've done the job for you and picked the cream of holiday gifts that'll hel...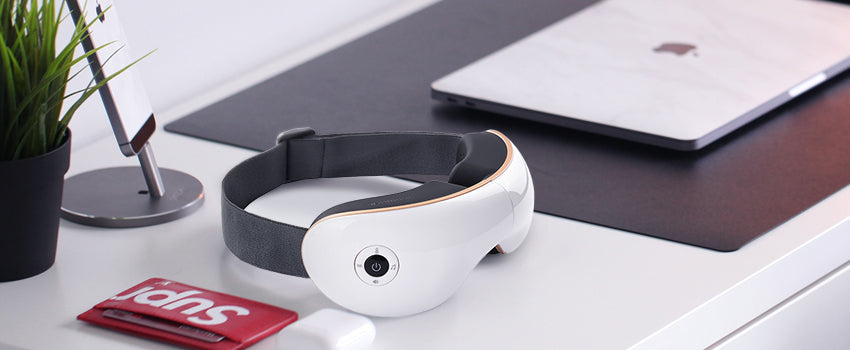 Do you find yourself searching for 'sleep music' or 'sleep hypnosis' at 3 a.m. in the morning? Ev...
FDA
Approved
All Vortix Technology product are FDA approved and feature highest quality materials.
FREE
Shipping
If you are based in the United States and purchase from us, your order ships for free.
Satisfaction
Guaranteed
We strive to provide quality products and service, stress less with a 30-day money-back guarantee.