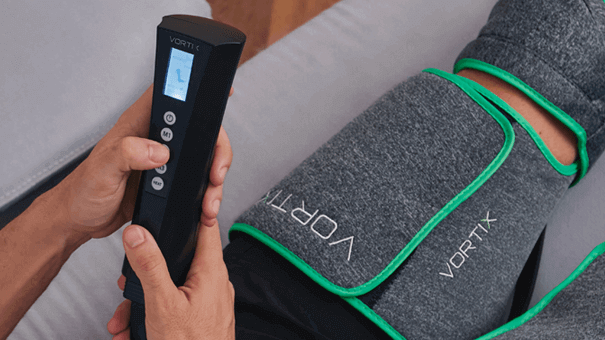 Sleep is so essential and yet so elusive. It is vital for our bodies because it helps heal, recharge and destress. A good night's sleep leaves us feeling refreshed, awake and happy as a clam. But that's just the tip of the iceberg. A healthy amount of sleep leads to a healthy body and helps to fend off diseases. It helps us focus at home and work, think more clearly, and sharpen our memory. And if these benefits don't appeal to you - good sleep helps you age slower, so it's vital for beauty and youthful looks. In short, if you want to feel great and look sexy, make sleep your top priority. Here's how you can improve your sleep naturally.
Eliminate Sleep Distractors
As an adult, you need 7 - 9 hours of solid sleep. But if you're like most Americans, you probably don't. This could be because of a multitude of reasons. It might be a medical condition, daily stressors, or your partner doing something on a laptop or phone (or snoring). But the top reason for lack of sleep is SCREEN. Too much screen time at work and at home, and gallons of caffeine prevents the body from dozing off. And of course, an unhealthy diet puts the final nail in the coffin.
Foot Spa: Fall Asleep Like A Baby Tonight
Foot spa is an underrated therapy. A loving TLC session with your feet can yield amazing health benefits. It can drastically reduce stress and improve your shut-eye time. A regular at-home foot spa has more benefits than most new crazy-expensive health fads. Here's how a foot spa can help reduce stress and improve your sleep.
Foot Spa Health Benefits

Improves blood circulation: Sedentary lifestyle and designer shoes don't give our feet enough blood circulation. Foot spa and massage for 10 minutes before bed can significantly improve blood circulation in the legs and feet. 
Lowers blood pressure: High blood pressure due to stress and poor diet has become commonplace. A 15-20 minute foot spa and massage can help release built-up tension. 
Reduces Stress Anxiety And Depression: Regular foot spa and massages can bring long-lasting benefits like stress and anxiety reduction by as much as 50%. 
Boosts Your Libido: With all the stress and anxiety released, a foot spa can suddenly put you and your partner in the mood. Or, it can effectively be your foreplay. A loving session before dozing off will aid sleep.
There are more benefits of a foot spa than most new-age high-powered superfoods. Our feet have countless acupressure points that can be massaged to relieve stress and improve sleep. And the best thing is anyone can do it at home before retiring to bed. All you need is a foot-soaking tub and your hands.
For a pro massage, get a
gun massager
. These are wildly popular among athletes (and celebs) as they're great for neck and body massage too. So, you can pamper yourself with an entire body massage after a relaxing foot spa. Start with your feet, calves, and thighs, and all the way up to your arms, shoulders, and neck.
If you don't have a
gun massager
, use your fingers to gently knead and massage your feet. Let your feet soak in lukewarm water for 5 minutes. You can add some essential oil to the water for a more relaxing experience. Next, gently massage your feet. Curl the toes. Notice a small depression right below the ball of your foot. Place the cushion of your thumb on this depression, and then massage this area in small circles.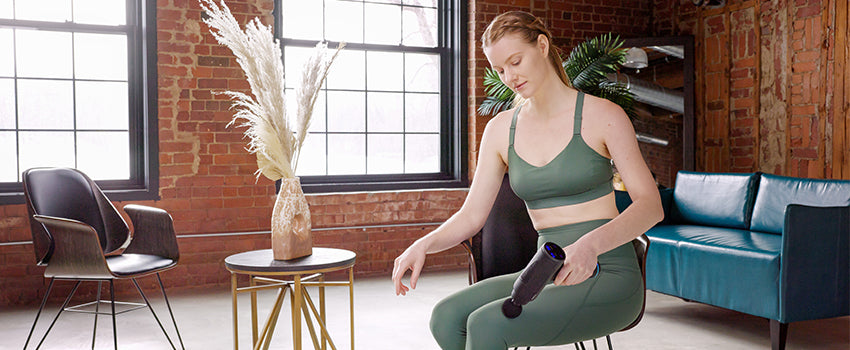 Hit hashtag #recovery and you'll be blasted with a feed of athletes enthusiastically pummelling their calves and thighs with massage guns for the sake of faster recovery. Recovery is the new name o...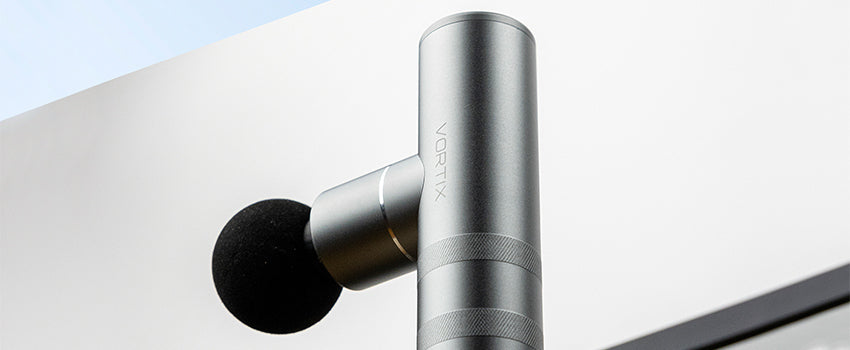 Handheld small massagers have become the toast of the wellness circle. These high-tech gadgets ha...
FDA
Approved
All Vortix Technology product are FDA approved and feature highest quality materials.
FREE
Shipping
If you are based in the United States and purchase from us, your order ships for free.
Satisfaction
Guaranteed
We strive to provide quality products and service, stress less with a 30-day money-back guarantee.