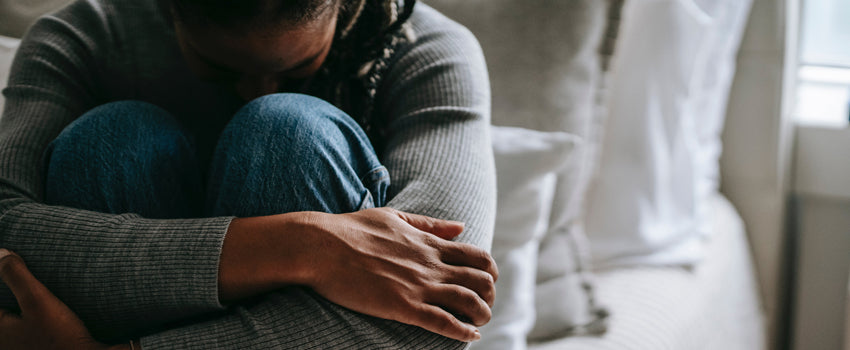 Isn't it a grim irony that the time when we're supposed to wind down and get ready to drift off in dreamland - is often vandalized by anxious thoughts? Dr. Jessamy Hibberd, a clinical psychologist thinks there's an obvious reason why anxiety hits in the evening, and before retiring to bed. "When you're busy with lots of work during the day, it's easy to push thoughts to one side" she explains to Women's Health. "But once you're near the day's end, essential tasks completed, the fear and worry that you've squashed down can catch up with you". Here's the good news. You're not the only one to get an anxiety high after the sun goes down. Most of us deal with some form of anxiety and many of us do not even realize when anxiety creeps on us.
Soften Your Anxiety And Show It The Door
Luckily for many of us, anxiety is not something you absolutely have to live with. You can soften, mellow, soothe your anxious thoughts and finally get it out through the door. Anxiety has become a serious issue since the pandemic. People who see 'stress' as a glamorous side effect of a well-paid job need to be aware of the serious consequences that daily stress can have on health and relationships. Because everyday stress can mount to anxiety. Here's how you can mellow daily stress and show it the door.
Be Kind To Yourself
The number one rule is to be kind and compassionate to yourself. Do not get upset with yourself for having anxious thoughts. Realize you're one of many. Do not try to fight yourself when anxiety kicks in and you find it impossible to relax. This might not be easy for some who experience physical symptoms like tightness in the chest, head throbbing, muscle stiffness, etc. But, with a bit of practice, you can - as I found out during my Covid.  
Meditate: Begin A Bedtime Routine Of Relaxation
Forget the new fitness flavor of '8-hour sleep' if you do not how to relax. It's true that a good night's sleep can transform your life and raise your energy level. But the only way you can get NATURAL 8-HOUR SLEEP is when you learn how to wind down. Start a practice of mindfulness (or mantra) meditation. Daily 5-minute meditation practice will not only get the sleep you want but help take off years of stress.
EYE MASSAGER. GIVE YOUR EYES SOME TENDER, LOVE, AND CARE.
Your eyes work overtime staring at the harsh white glare of multiple screens all day. This by itself can rob you of your sleep and cause stress. Give your eyes a gentle eye massage every night before retiring to bed. You can either use your fingers to give yourself a 'shiatsu-style' massage, or you can get an intelligent eye massager like the Vortix. This is one of the best eye massagers that will use warm air compression around your eyes and on the acupuncture points to relax and soften your eyes. This is great for those who have dark circles, red eyes, and eye bags. It also helps you destress and wind down with music and massage.
Get Medical Help
If you think anxiety is leading to fear, know you're one of millions. There's help. See your doctor or psychiatrist. Against everything holistic sites may suggest, these medical professionals will help to calm you down. They know the patterns, the triggers, and the cures the best. Trust me. Once they calm you down, then go and try alternative holistic approaches.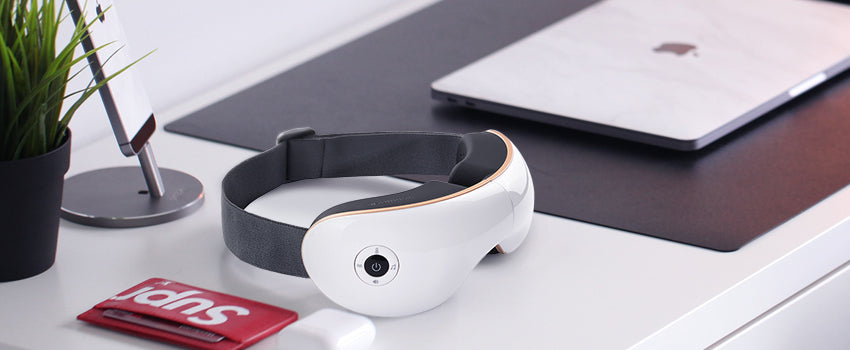 In 2021 the line between digital wellbeing and real-world fitness is no more than hypothetical. The marker that divided fitness from digital experience is just about non-existent. The two have merg...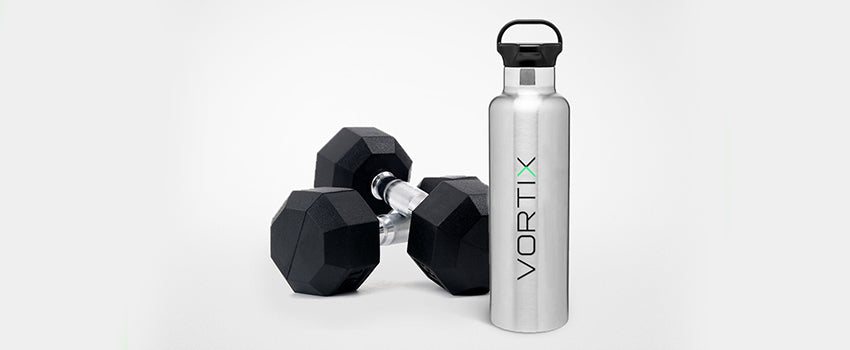 Many of us are taught "no pain, no gain" - that if we don't sweat it out hard enough, we won't ge...
FDA
Approved
All Vortix Technology product are FDA approved and feature highest quality materials.
FREE
Shipping
If you are based in the United States and purchase from us, your order ships for free.
Satisfaction
Guaranteed
We strive to provide quality products and service, stress less with a 30-day money-back guarantee.