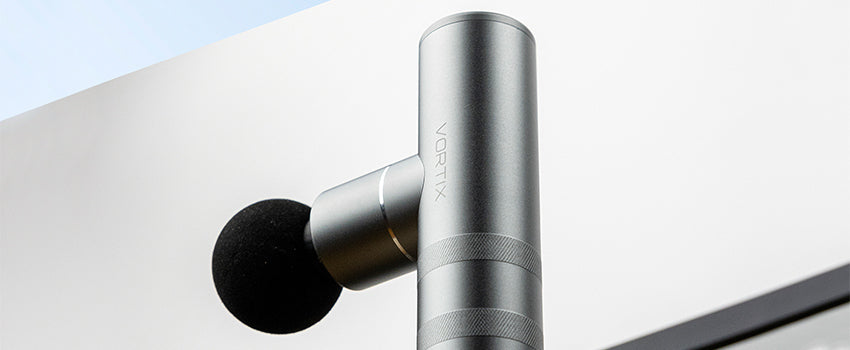 Handheld small massagers have become the toast of the wellness circle. These high-tech gadgets have got tongues wagging all over the fitness scene, men and women alike. With brands such as Vortix and Theragun spotted in the hands of pro athletes and A-list celebs, there's much to be said about these newest wellness gadgets. Consider these as the urban cousin of the rustic foam roller that's sitting under your bed (or somewhere in the garage).
In all fairness, these handheld
small massagers
have proved their merit. They've been around for a while and have cemented their fame with a mounting body of science-backed health benefits. However, there are still questions that have been not been addressed or explained in depth. One of them is a health concern. People want to know if it's safe to use a gun massager every day. So, here, we'll address these concerns and make sure you learn the safest practice when using a handheld small massager.
Are All Handheld Small Massager Safe To Use?
The Vortix Health Lab placed some of the
best massage guns
and a host of cheap small massagers to the test. The results were not encouraging for the budget massagers. While reputed gun massagers like Vortix and Theragun delivered effective therapy for banishing post-workout pains. However, the low-quality cheap alternatives failed to deliver. Even though we found no evidence of bodily harm, our experts strongly suggest not to use low-quality massagers on a regular basis, or at all.
On the other hand,
massage guns from reputable manufacturers
performed considerably better helping reduce inflammation by flushing out the tissue liquids that build up during workouts. The rhythmic regular pounding helped relax muscle tension and alleviate soreness that fitness buffs experience from DOMS.
Can I Use Gun Massagers Every Day?
The short answer is, yes, but it also depends on your physical condition. If you're fit and have no chronic illnesses, then yes, you can safely use a gun massage on a regular basis. However, the experts at Vortix Health Lab suggest moderation - like for everything else in life. "It doesn't matter how beneficial they are for your muscles and overall health, there needs to be a balance. You need a break and recovery from workouts and healthy food. Same goes for muscle massagers - you need some pause from deep muscle massage". So give the massager a break every now and then and let your post-workout stiff muscles recover naturally.
Do not go overboard with any handheld small massager of any kind. They are super easy to pull out and get a relaxing massage. Do not get carried away by the health benefits. When using daily, try and limit use to a couple of minutes per muscle group. If you experience pain or tenderness, stop using. Use these to target post-workout onset muscle soreness, or prime muscles before a hard-hitting session. If you want to use portable
small massagers
frequently, remember the rule of thumb:
"Lower vibration speeds are better suited for pre-workout sessions, while faster speeds are recommended for post-workout recovery".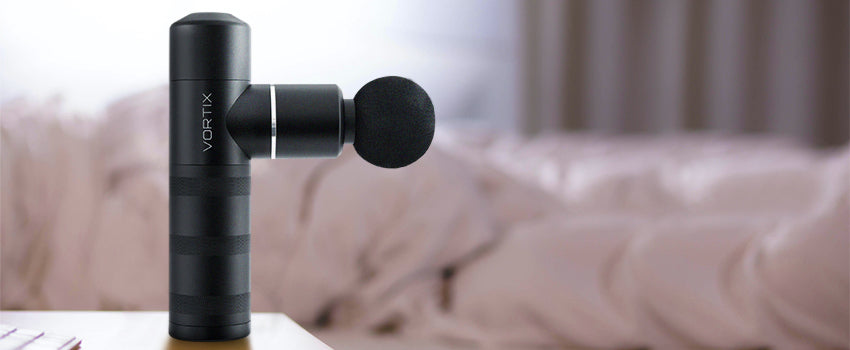 Choosing a gift is hard enough, and choosing something that'll keep him jack in his 40s and 50s is ultra-hard. Fear not. We've done the job for you and picked the cream of holiday gifts that'll hel...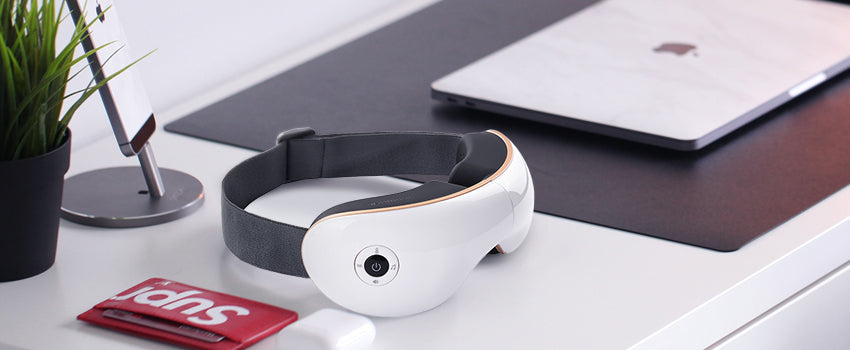 Do you find yourself searching for 'sleep music' or 'sleep hypnosis' at 3 a.m. in the morning? Ev...
FDA
Approved
All Vortix Technology product are FDA approved and feature highest quality materials.
FREE
Shipping
If you are based in the United States and purchase from us, your order ships for free.
Satisfaction
Guaranteed
We strive to provide quality products and service, stress less with a 30-day money-back guarantee.