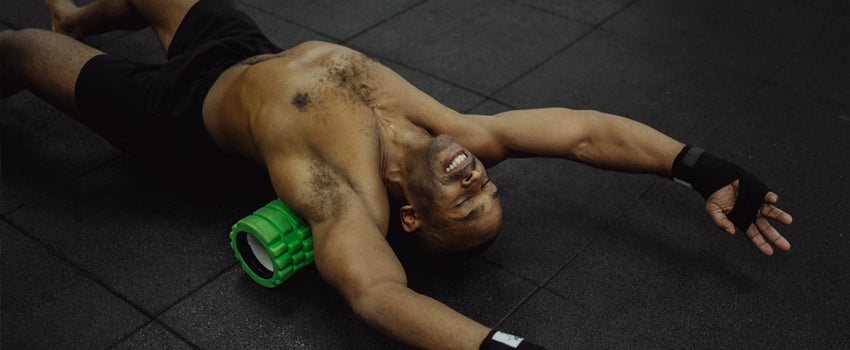 Not long ago, the foam roller was considered the Queen of recovery tools. It became a gym rite of passage. You could simply roll your muscles over it before a workout and activate your muscles. Even better, use it after a hard-hitting gym session for a myofascial release to recover. The foam roller became a must-have for all fitness buffs. Even yoga practitioners realized the benefits and included them in their practice.
Then came the
massage gun
- a percussion massager that could target muscles to activate and loosen more rapidly and with more intensity. What looked like power drills (and some can sound like them too) provided 'vibration therapy' that could help your muscles recover from DOMs faster. They may look brutal but they took the fitness world by storm. Just type
#recovery
and scroll through on Insta - you'll find a herd of athletes pummeling their limbs and shoulders with massage guns for better performance. Even world-renowned athletes like Cristiano Ronaldo were spotted using massage guns.
Massage Gun Or A Foam Roller?
I hear this question most frequently - a massage gun or a foam roller? They're both great recovery tools. Which one should you get? It depends on the kind of workout you do, your daily routine, and your lifestyle. Both the gun massager and the foam roller are effective tools for muscle recovery, mobility, and muscle activation. Even though they both ease muscle tension and increase blood circulation, there are certain nuanced differences between them. So let's take a look at the differences, benefits, and drawbacks of both.
The Massage Gun - Recovery Revolution
A high-quality massage gun is an investment in health and fitness. Now you can get a
pro-grade massage gun
for less than $200. You can use it before your workout to activate and prime your muscles. This is a huge advantage over foam rollers. You can pinpoint the muscles you need to prime and do that in minutes without breaking a sweat.
The vibration therapy offers a range of benefits from helping in preventing stiff muscles and body ache to actively aiding in helping muscles recover after intense workouts. It can help reduce muscle tension in seconds. The downside is that you'll need someone's help to massage your back. Also, it's kind of expensive. The best gun massager you can get for uunder $200 is the Vortix Massager.
Foam Roller
It's another great tool for both pre and post-workout. This is great for all, meaning it's not just for fitness enthusiasts. Whether you've been bound to your desk from 9-5 or had an ultra-aggressive leg workout with heavy squats and deadlifts, you should have this in your arsenal.  
Foam Rollers Might Not Be An Effective Myofascial Tool
A recent 2019 study on foam rollers in Sports Medicine concluded that calling them "myofascial release tools" may be misleading. "It takes thousands of pounds of force to actually break down fascia and muscle tissue," explains Wickham.
What Experts Suggest
Experts suggest the use of both. Combine both to break up the fascia and recover faster from DOMS. There's no doubt about the obvious benefits of the foam roller. However, the massage gun seems to be more effective at releasing muscle tension as it oscillates and massages deep within the muscles. The foam roller needs you to rock our whole damn body up and down. If you can drop the dough on both, then get both.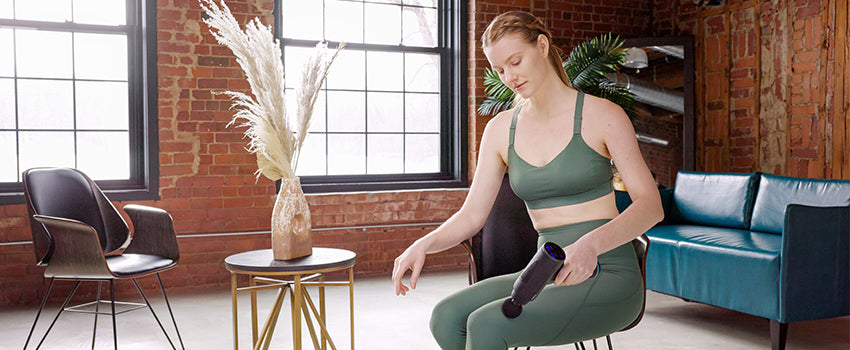 Gone are the days of Tae Bo and Jane Fonda fitness tapes. After two years of lockdowns, social distancing, shuttered gyms, and restricted access, more and more home basements are being converted in...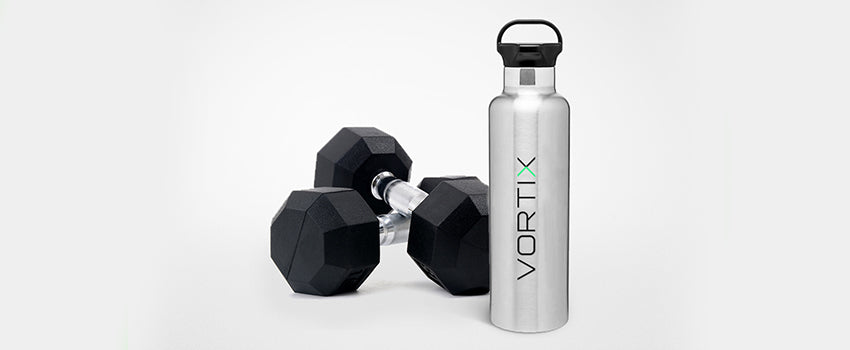 Just when you thought gadgets couldn't get any smarter, faster, more sophisticated, or far-reachi...
FDA
Approved
All Vortix Technology product are FDA approved and feature highest quality materials.
FREE
Shipping
If you are based in the United States and purchase from us, your order ships for free.
Satisfaction
Guaranteed
We strive to provide quality products and service, stress less with a 30-day money-back guarantee.