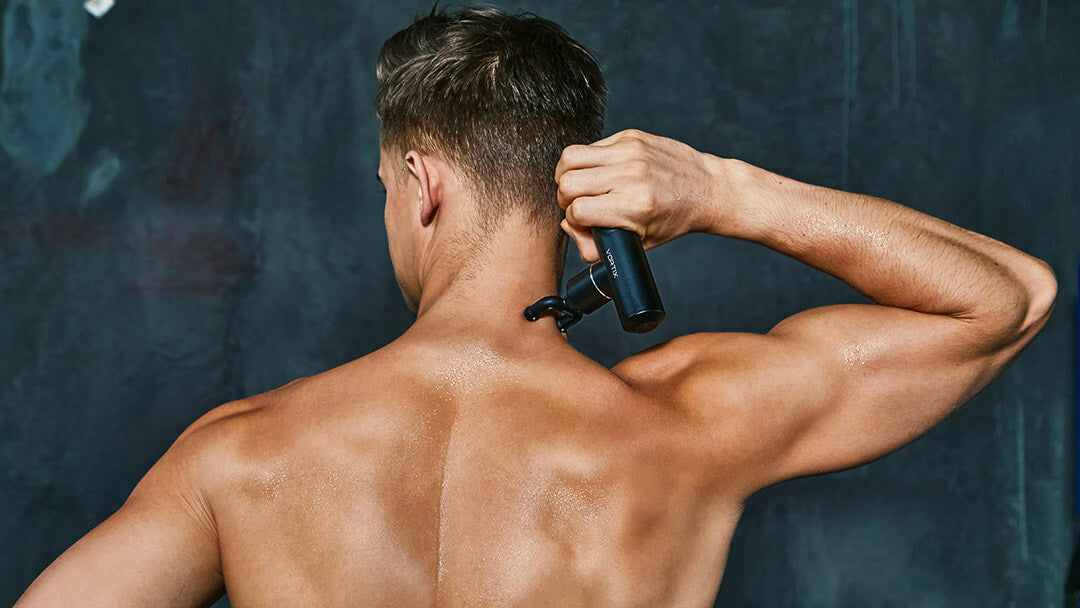 While you may believe in the philosophy of 'no pain, no gain', it's perfectly reasonable to give your muscles some love and care after a hard-hitting workout. So, whether you want to loosen your muscles before a HIIT session, recover quickly after an intense workout, or simply looking to knead out those knots after a long day - a massage gun will do the job for you.
In recent years this tool has gone from almost anonymous to star status among athletes and fitness enthusiasts. As the name implies, a
gun massager
is a handheld massager - it looks like an electric drill and applies local percussion therapy for muscles. It can promote blood flow to tensed muscles and aid in reducing inflammation and muscle tension. While we can all use these handheld massagers, we still see them mostly among endurance athletes looking to relax sore tissues after a brutal workout.
How Effective Are Gun Massagers?
A recent study by Konrad et al showed that vibration or percussive therapy on the plantar flexor muscles were able to significantly increase ankle dorsiflexion, or the ability to pull the toes up towards the shins. . Other studies suggest that massage guns can greatly reduce delayed onset muscle soreness (DOMS) and improve short term muscle length. This allows faster muscle recovery from soreness after an intense workout.
We still have very little to no study suggesting that these massagers can enhance performance or speed. No evidence suggests that percussive therapy directly improves athletic performance.
What Are The Best Gun Massagers?        
Since its first inception, the market has been riddled with so-called '
gun massagers
. With a little bit of help from Google, you can find everything from value massage guns to pro-athlete ones that come with an arsenal of attachments.
We'll clear the clutter and list the top 3 massage guns with a proven track record.
Sitting at the top of the massage gun hierarchy is VORTIX's ultra-portable gun massager.
No bigger than a standard smartphone
, this is the best tool for most people including athletes. It comes with 4 interchangeable massage heads that do the job perfectly. It just works.
The compact gun massager comes with a built-in rechargeable battery that provides up to 7 hours of non-stop use per charge. It's the most versatile gun massager we tested that's just right for home, the gym, or on the go. If you don't want to empty your bank but still need a top-of-the-line gun massager, this is the top pick.
#2. Theragun Pro - Professional Athlete's Choice
Theragun has made a very good reputation in the massage gun market. This one is for pro athletes. If you don't mind the flagship price and are looking to receive professional massage therapy for pro-grade muscle recovery, then this is the massage gun to consider. The manufacturer claims that the Pro reaches 60 percent deeper into muscles than other massage guns. We love the ergonomic design with 4 arms that makes it easy to access those hard-to-reach points. It also offers five different speeds that allow you to adjust to sensitive muscles. If price is not an issue, this is one of the gun massagers to have.
This is another popular choice for a gun massager, and for good reasons. It comes with numerous interchangeable massage heads, eight in total. You might not need them all but it's nice to have them at hand. It also offers five different intensity levels to adjust to pressure points.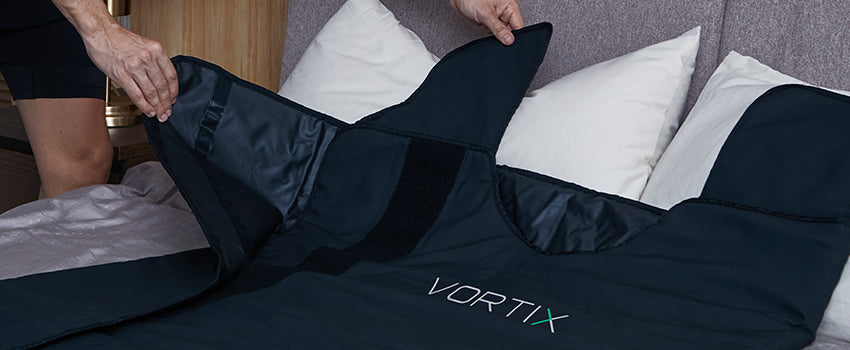 Do you know the newest and best way to break a sweat? If you're thinking it's some novel exercise equipment that costs a king's ransom, then the answer is no. We're talking about the newest swing i...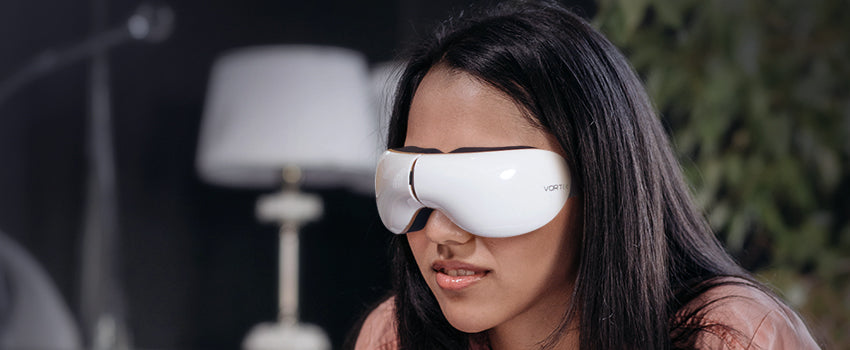 To be honest, when you first see this, your immediate reaction will be one of confusion. What loo...
FDA
Approved
All Vortix Technology product are FDA approved and feature highest quality materials.
FREE
Shipping
If you are based in the United States and purchase from us, your order ships for free.
Satisfaction
Guaranteed
We strive to provide quality products and service, stress less with a 30-day money-back guarantee.